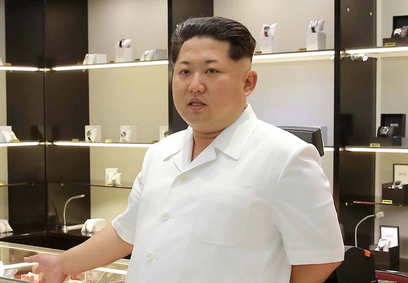 North Korean leader Kim Jong-un's popularity is on the rise, according to recent interviews ASIAPRESS reporting partners carried out with North Korean citizens. On watching summit meetings with the South Korean and Chinese Presidents, many North Koreans are hopeful that economic improvement will follow. ASIAPRESS gauged North Korean public opinion of the June 12 meeting between Kim Jong-un and US President Donald Trump. (Kang Ji-won)
From ordinary people to North Korea's elites, opinion of Kim Jong-un has been largely unfavorable since his ascent to power, in 2011. Many North Koreans refer to him using such pejoratives as "Novice", "No.1 Fatty", "Sinner who killed his uncle", and "Flunky who cares only about his own family."
Complaints have been piling up as the nuclear tests and missile program have taken center stage for Kim Jong-un's government. Those developments have attracted a range of economic sanctions that have contributed to the further deteriorationof an already struggling North Korean economy. The turning point in public opinion of Kim was the April 27 summit meeting with South Korean President Moon Jae-in. Analysis by an ASIAPRESS reporting partner in the northern part of North Hamkyung Province reflects these changes:
"Even people who previously criticized the hereditary, three generation succession of power welcome the meeting with President Trump and the meetings with South Korea and China. They think that Kim Jong-un is making an effort to improve the lives of people through diplomatic channels. Some people thank him as they think that Kim went to China to ask Xi Jin-ping for relief from the economic sanctions.
◆Kim Jong-un's propaganda and diplomatic strategies
The North Korean authorities have put a great deal of energy into propagating Kim's purported diplomatic achievements. On June 6, a reporting partner reported announcements from a party official at a morning meeting in a state factory in North Hamkyung Province. The state official said, "The Dear Leader Kim Jong-un's excellent diplomacy prompted the good relationship with China, a relationship that will soon allow for the restarting of trade."
Wages and rations for workers in Musan County, where large iron ore mines are located, have ceased to operate due to the suspension of ore exports. The whole county has had to confront a number of serious economic set backs as workers have reacted by abandoning their work places. But the authorities have assured the population that the sanctions will soon be lifted.
"Constant international engagement might help Kim Jong-un to address the complaints from within the North Korean elite. Complaints had arisen due to the constant nuclear and missile tests, but now people express hope that, 'Kim Jong-un is moving towards unification, and he works to end the economic sanctions,'" explained a reporting partner in Yanggang Province.
<Related Article>
■ North Koreans Weep Over Summit Meeting of Two Koreas
■ <Inside N.Korea> North Begins Propaganda: Talk With South Is Kim Jong-un's Victory