◆Fire breaks out amid tight security ahead of Supreme People's Assembly election
A fire broke out in an apartment building on the afternoon of March 9 in Hyesan, North Yanggang Province. As elections for the Supreme People's Assembly were to be held the very next day, an investigation has been launched to determine if the cause was arson.
According to a local reporting partner, who spoke with ASIAPRESS on March 13, the fire broke out in the Yeonbong 2-dong area of Hyesan, where many poor people live. Due to the neighborhood's narrow streets, the fire brigade had difficulty accessing the fire and, as a result, the apartment building was burned down. Fortunately, however, all residents were evacuated and no casualties were reported.
"It seems that the poor residents were only able to get out with what they could carry," said the reporting partner.
The Hyesan City government (People's Committee) hurriedly instructed through its district offices for residents to come together to support those affected by the fire. As of March 13, however, very few aid materials had been collected.
Local police are currently investigating the cause of the fire. As the blaze occurred at such a politically sensitive time- just one day before important elections- it is said that the authorities are looking into the possibility of arson besides short-circuiting or other such accidents. (Kang Ji-won)
※ASIAPRESS contacts its partners through phones smuggled in from China.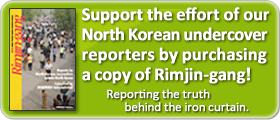 Editor's notes on North Korean reporters
ALL REPORTS >>>
ARCHIVE(pdf) >>
DPRK MAP >>