2017/Jul/12
It is said that the electricity was supplied to the barbed fence along the Tumen and the Yalu River amid tightly controlling and cracking down on illegal activities such as unauthorized cell phone communications at the border area. Reporting partners in Yanggang and North Hamkyung Province reported. (Kang Ji-won)
The reporting partner at the border area of Yanggang Province, using cell phone, reported forbidding atmosphere of the border on July 4: "Even no ant let loose around the border these days. As they supplied the power to the barbed fence, people sometimes were electrocuted and killed. It is said that a woman in Weeyon area lost her eardrum by the electrocution."
On July 6, another reporting partner at the border area of North Hamkyung Province reported on recent installation of power on the barbed fence: "They say that you will be electrocuted even one meter away from the power supplied fence. They (the authorities) supply the power to the barbed fence, not to their people. Even though there is not enough electricity…"
China had completed the installation of the barbed fence along the Yalu and the Tumen River from 2012 to 2014. But, according to reporting partners, North Korea recently sent high voltage electricity to the fence after they completed the installation in the fall of 2016. However, it is not certain whether the electricity flows in all the fence along the Chino-North Korean border since it stretches to 1,400 km.
How can North Korea supply the electricity to the barbed fence on such a long border?
The reporting in Yanggang Province explains; the power produced in 'Selected Youth Power Plant of Baekdu Mt' in Baekam County was supplied to the fence at the border. On the contrary, a resident in Hoeryong City of North Hamkyung Province said "the electric power is supplied only for 3 – 4 hours a day to us these days."
The reporting partners above all agree that defection and smuggling became almost impossible due to the electric fence.
*ASIAPRESS sends Chinese mobile phones into North Korea to cover the inside story.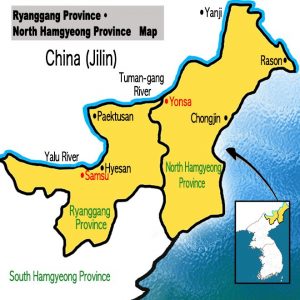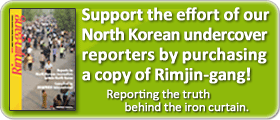 * Editor's notes on North Korean reporters
ARCHIVE(pdf) >>
DPRK MAP >>