There are confirmed cases of African swine fever in North Korea. On May 15, at the instruction of the Korean Workers' Party, notices banning the sale, distribution, and consumption of pork were issued to all agencies and businesses.
According to a reporting partner living in the northern region of North Hamkyung Province, who spoke with ASIAPRESS on May 23, livestock quarantine stations are reporting the deaths of pigs and spreading word of the fever, in an attempt to block its spread. Along with the police, they are cracking down on the sale of pork, with those caught selling the meat secretly at markets having their supply immediately confiscated.
There is an alarming lack of knowledge and information about African swine flu among residents, however. The reporting partners says that, although the disease kills close to 100% of the pigs it infects, many residents hope it will cause the price of pork to fall. In addition, despite the crackdown, most meat vendors are continuing to sell pork in secret, out of their homes.
The reporting partner continued, "The merchants complain that the pork being confiscated by the police is being supplied to workers at construction sites- that it is being confiscated not because of the quarantine but because the authorities need the meat."
As the African swine fever virus can remain active in smoked and frozen meat products, it poses a threat of infection to live pigs. When infected, the mortality rate is close to 100%, although the disease cannot be transmitted to humans. According to Japan's Ministry of Agriculture, Forestry, and Fisheries, in addition to last year's confirmed cases in China, infections have also been detected in Mongolia, Vietnam, and Cambodia this year. (Kang Ji-won/ISHIMARU Jiro)
※ASIAPRESS contacts its partners in North Korea through smuggled Chinese mobile phones.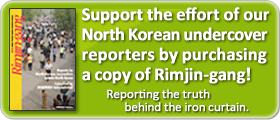 Editor's notes on North Korean reporters
ALL REPORTS >>>
ARCHIVE(pdf) >>
DPRK MAP >>