◆70% of farm machinery out of action
With the sowing and planting season just around the corner, farming communities across the country are facing a growing shortage of farm materials. This lack of essential farm materials such as fertilizers, pesticides, vinyl for corn and rice seedlings, and other farm equipment, has the rural management committees in each region scrambling to find resources. (Kang Ji-won)
In the latter half of March, our reporting partner who lives in the north of the country investigated agricultural affairs and described to us the severity of the situation.
"There is no plastic for young seedlings on the farm. It is so serious that they must use Nare (a cover made of rice straw) instead. With instructions to reuse waste vinyl, farm workers are being mobilized to work on piecing together bits of used vinyl. Seven out of ten agricultural machines are not working because they cannot produce the repair parts domestically."
Imports of both agricultural vinyl and agricultural machinery have been halted as a result of severe restrictions on trade with China in response to coronavirus.
◆Domestic chemical fertilizer inferior to compost
Supplies of fertilizer have also been delayed. When another reporting partner talked to a farmer in Kimhyungjik County, Ryanggang Province, he was told that the first supply of chemical fertilizer, which had been delayed, would be delivered in mid-April, but the farmer expected a longer delay because of transportation restrictions due to the coronavirus blockade.
The poor quality of domestic fertilizers has also become a problem. A farmer in Kimhyungjik County who was interviewed by our reporting partner explained, "Last year, fields fertilized with domestic chemical fertilizers produced much lower yields than those fertilized with compost made from human waste. Domestic fertilizers are of such low quality."
In response to the serious shortage of farming materials, local rural management committees are planning to collect information from cooperative farms in the region and report to top management for the urgent import of essential supplies from China.
If farmers fail to prepare during the April sowing and planting season, the fall harvest will be greatly affected. Although the Kim Jong-un regime is already importing farm supplies from China on an emergency basis in Sinuiju, a hub for trade with China in the north west of the country, priority is likely to be given to farms in the breadbasket province of Hwanghae. It is unclear whether supplies will be delivered to other regions in April.
In North Korea, "rural mobilization" begins in April during the peak farming season, with city workers from all over the country brought in to support farmers. However, instead of "commuting," this year they plan to select people from factories and company offices to be stationed in rural areas and put in charge of specific farmland.
※ASIAPRESS contacts its reporting partners in North Korea through smuggled Chinese mobile phones.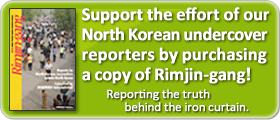 Editor's notes on North Korean reporters
ALL REPORTS >>>
ARCHIVE(pdf) >>
DPRK MAP >>