◆State agencies lead smuggling operations
What about the North Korean side? According to an investigation conducted by reporting partners, smuggling is not carried out by individuals on a small scale, but by trading companies affiliated withstate agencies such as Samjiyon, Chonji, Yonsung and Reung La. Therefore, it can be said that "The ones leading the smuggling operations are state agencies". Smuggling takes place under the protection of the border guards and police stations.
"Although a number of trading companies had monopolized the smuggling business, the provincial trade bureaus have allowed the participation of companies that make payments to China, so the "donju"(wealthy class of merchants)have take part in smuggling under the guise of trading companies", the reporting partner explained. (Kang Ji-won / ISHIMARU Jiro)
▲January-June China-NK trade statistics. Trade was severely hit by sanctions.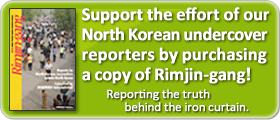 Editor's notes on North Korean reporters
ALL REPORTS >>>
ARCHIVE(pdf) >>
DPRK MAP >>